St. Mary's Hall
St Mary's Hall, otherwise known as STMH.
<Jonneh> yeah but it's so far away and full of gays and paragon
STMH is a student house in Aberystwyth, Ceredigion, Wales. STMH has it's very own website! http://www.stmh.org.uk . The JoeyNet there is run to military discipline, see TechnoPeasant , and ELord
Students currently residing in STMH include Orakio, MrT, Aimaz, Von
Near STMH is the WelshBooksCouncil , and behind STMH there are the best views in Aberystwyth.
Just down the road is the PenglaisForest
Rumoured to look like:
The similarities are obvious though. There is a lot more ivy now. It is completely covering the small window to the left of the house. The WelshBooksCouncil carpark is seen to the left.
UPDATE
Fish has decided to give STMH a "period make-over" and we're not talking Tudor.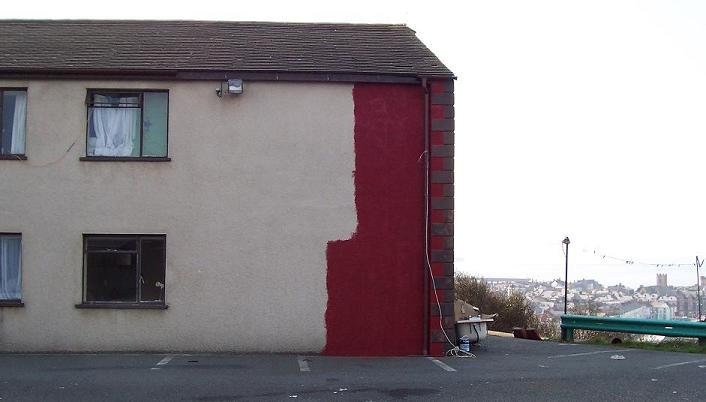 see Stmh/paintjob for updates