M0ng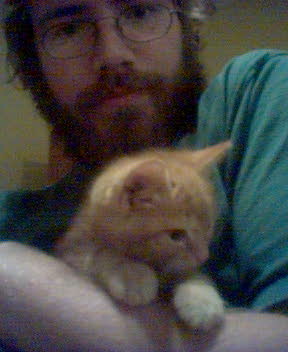 keeper of the donkey pr0n and homemade cider.
Currently 25 years old.
Going out with kelly
Likes Lego
Remember that bit in the book of LordOfTheRings where the two hobbits drink treebeards brew?
Wild hair growth and glowing
The same effect is gained by drinking m0ngs cider, although its far far less healthy and leads to blindness.
The picture is a graphical representation of m0ng's arrival at stmh.

It has been suggested that this new burst of downloading was due to m0ng's desire to eyeball lude cheeky girl's videos whilst producing emissions of a mastabatory nature.
<m0ng> why does it have to be SO FUCKING DIFFICULT
He has a thing about pictures of Kittens too. Somethings not right there.
M0ng is an excellent driver, with a high quality car.
<m0ng> the pedal just dropped to the floor and the car shot forward!